Saturday Dec 7 Is Fully Sold Out.
We focus on the everyday person who wants to play paintball and have a blast with their friends and family. We specifically service kids and beginners exclusively, to ensure all our players are comfortable and having FUN. My mission since the beginning has been to make paintball safe, affordable, and accessible for everyone.
-Bryan Clark
Founder of SD Paintball
Announcing Our New Weekday Specials.
Save BIG on your next visit, when you play on Wednesdays and Thursdays.
Special rates starting at only $15 per player, including all the gear you need to play!
Want to plan a group event using one of these special packages? Start planning your visit with us, HERE.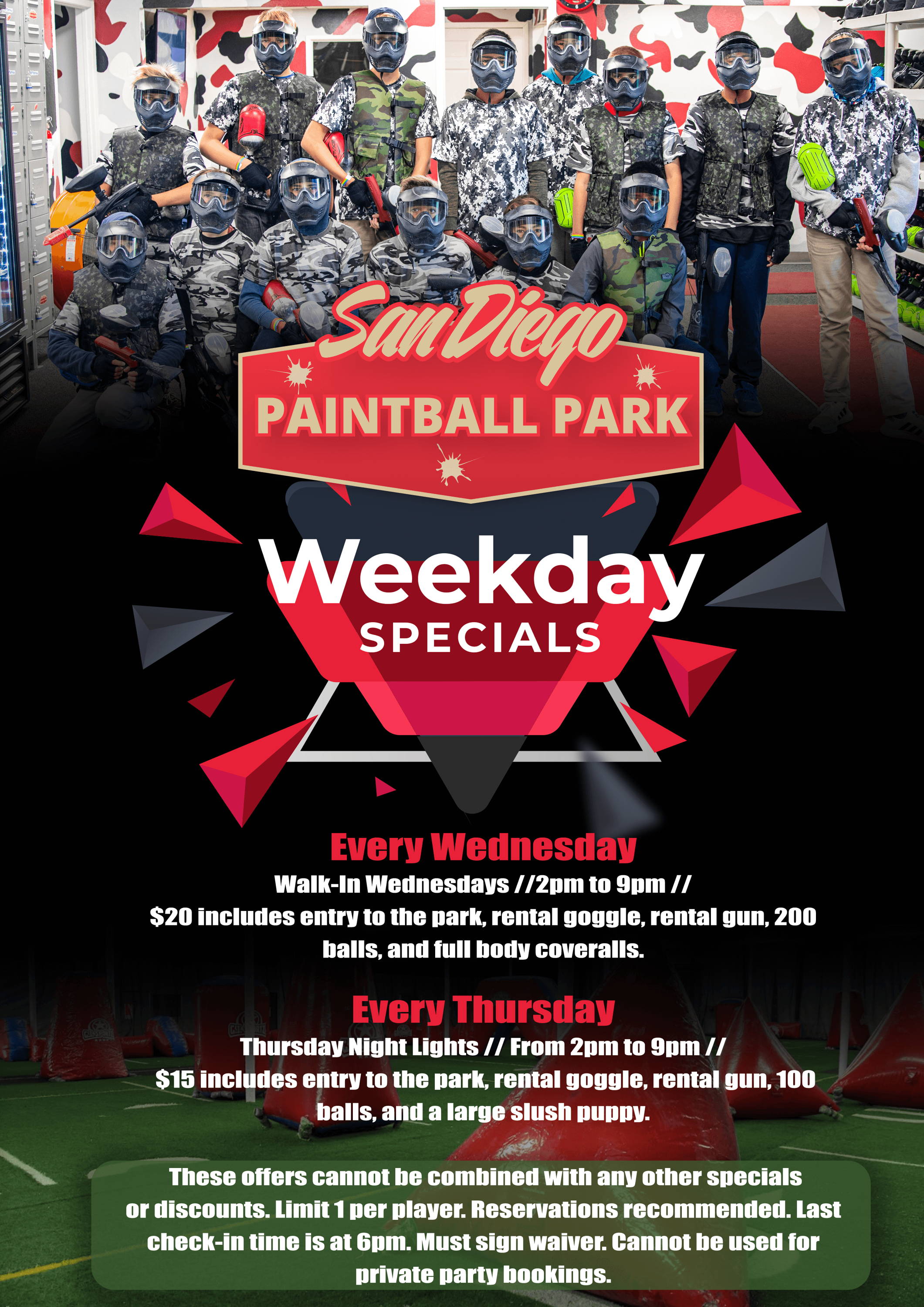 Wednesday November 27th this offer will expire at 2:30PM rather than the regular 6PM cutoff.
We Are Proud to Be San Diego's #1 Ranked Paintball Experience Since 2013!
Looking for ideas on how to keep the kids busy during their Holiday breaks from school? Try Paintball Camp!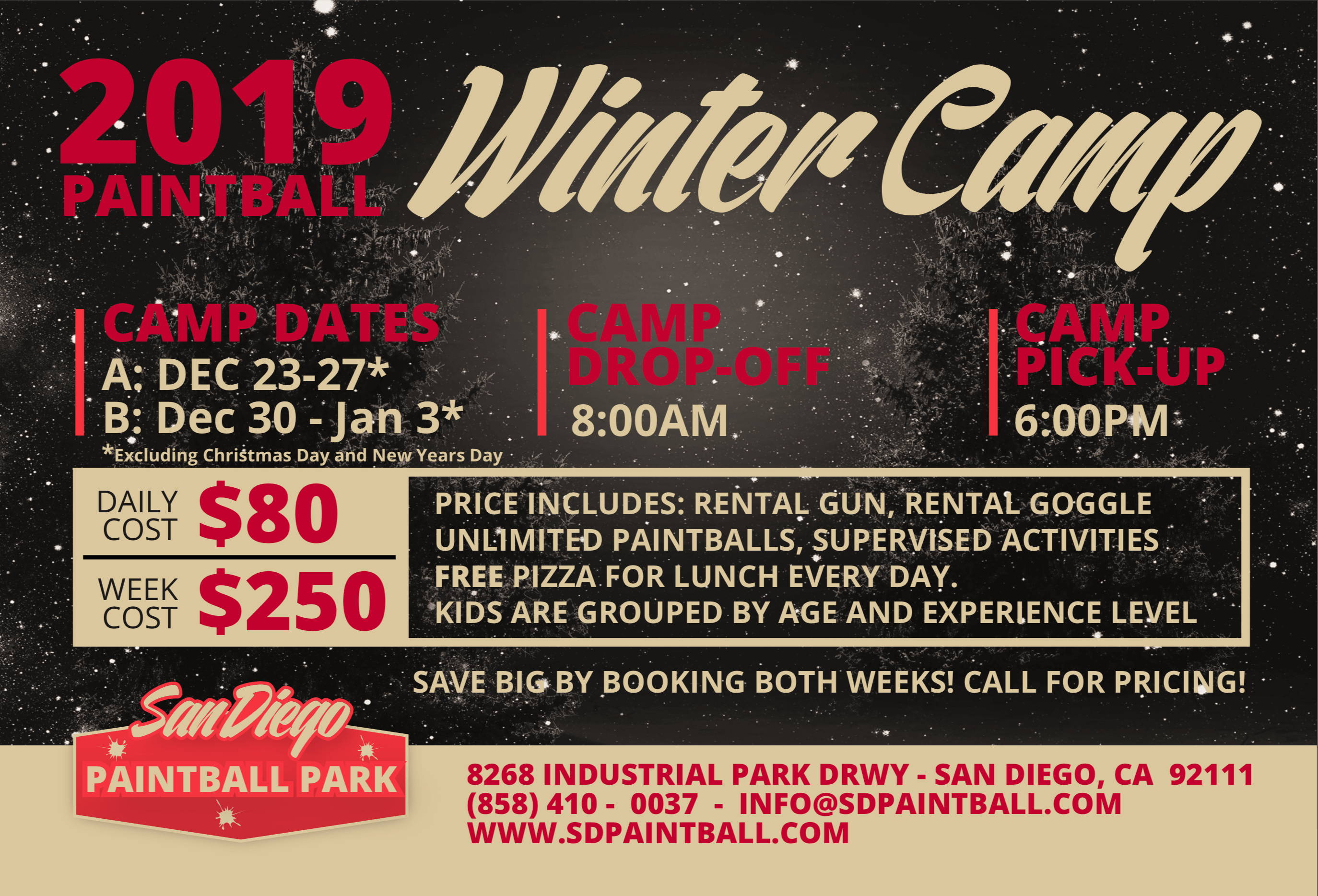 ---