Use Paintball as a Team Building Exercise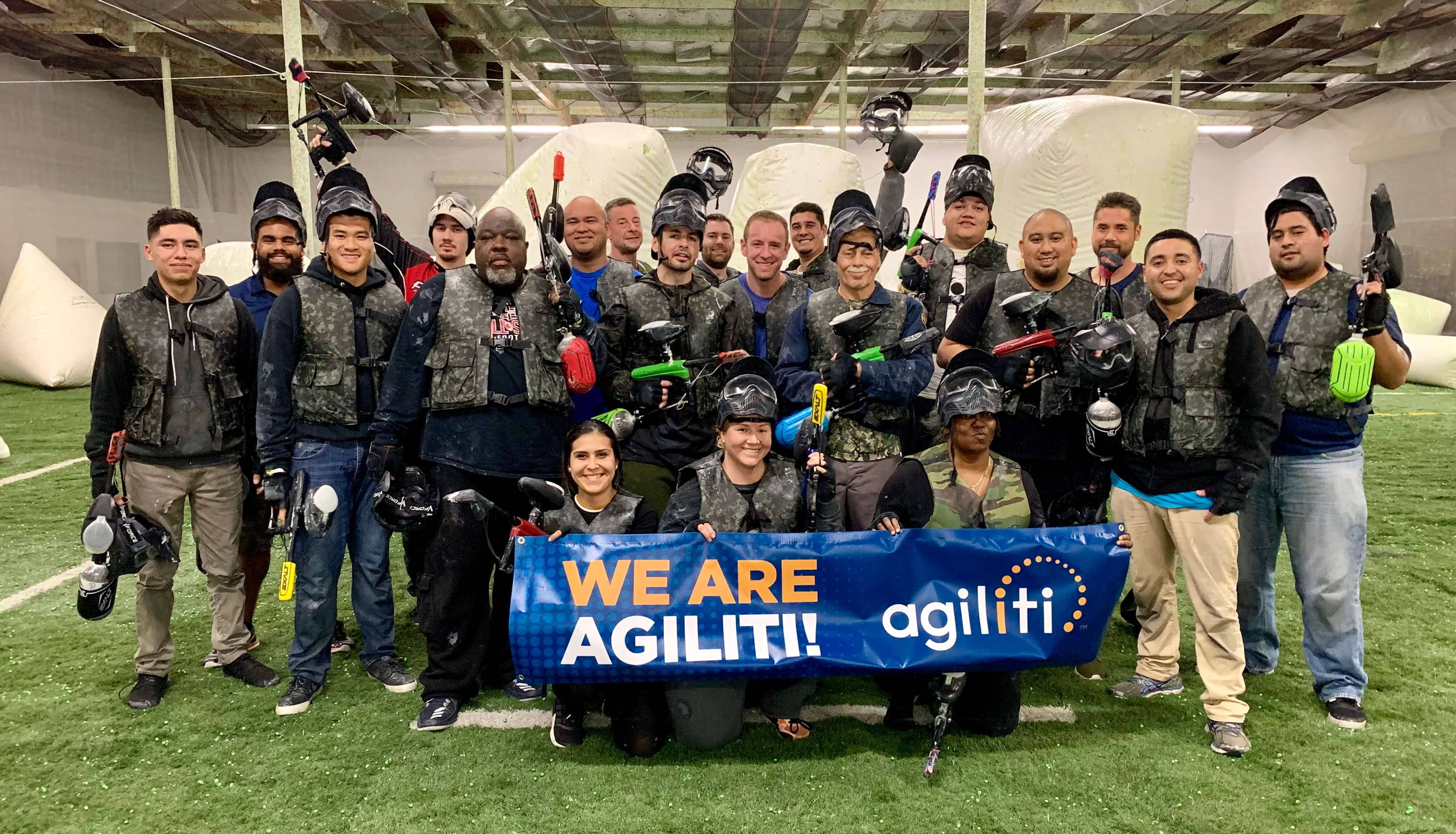 View Our Group Package Prices👈
The Bronze package is great for groups looking to play for a shorter period of time or perhaps to try paintball out for the first time.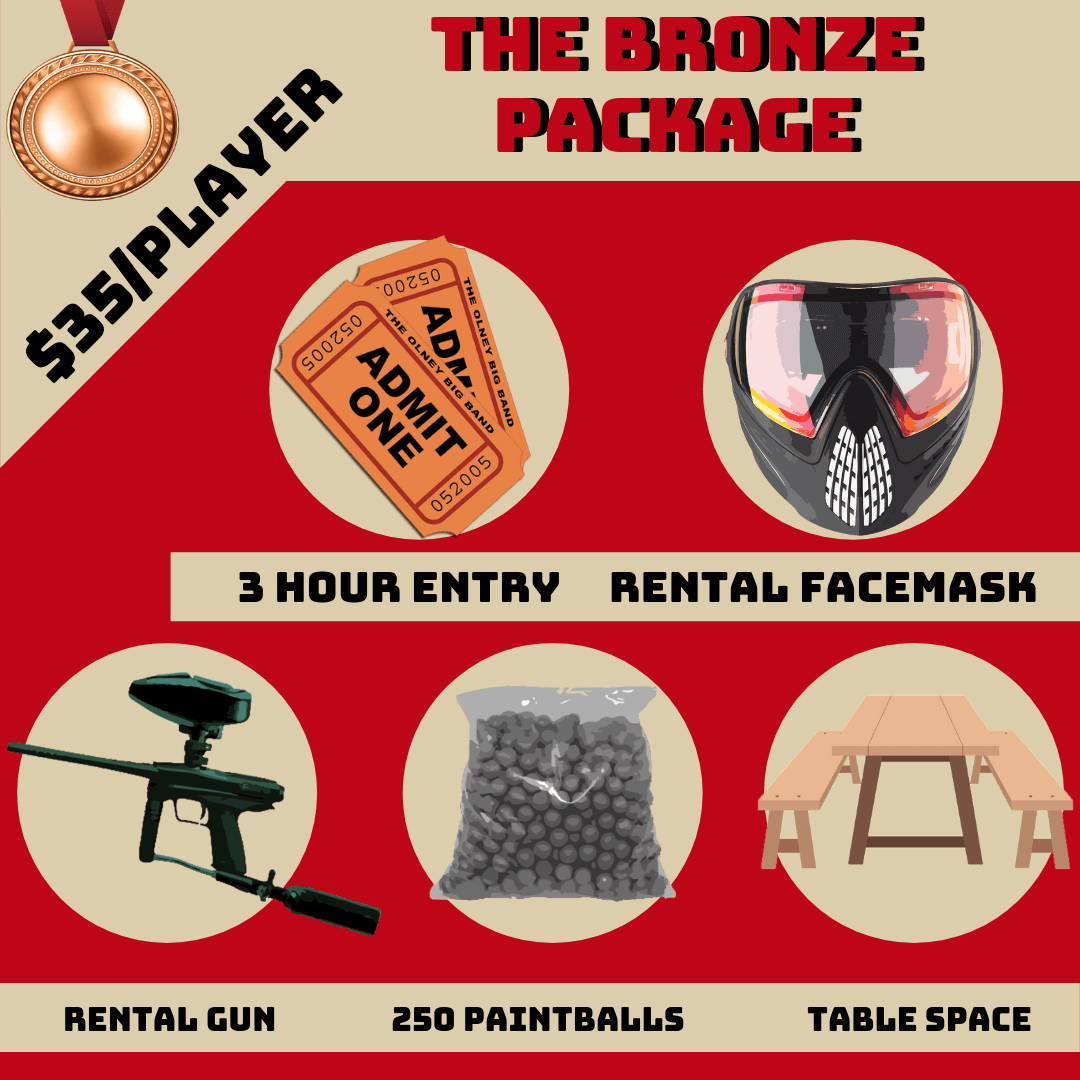 The Silver package is great for groups looking to play for a longer period of time while still being within their budget.
The Gold package is great for groups looking to get the full experience! This package is especially popular with birthday parties team building groups, and bachelor parties.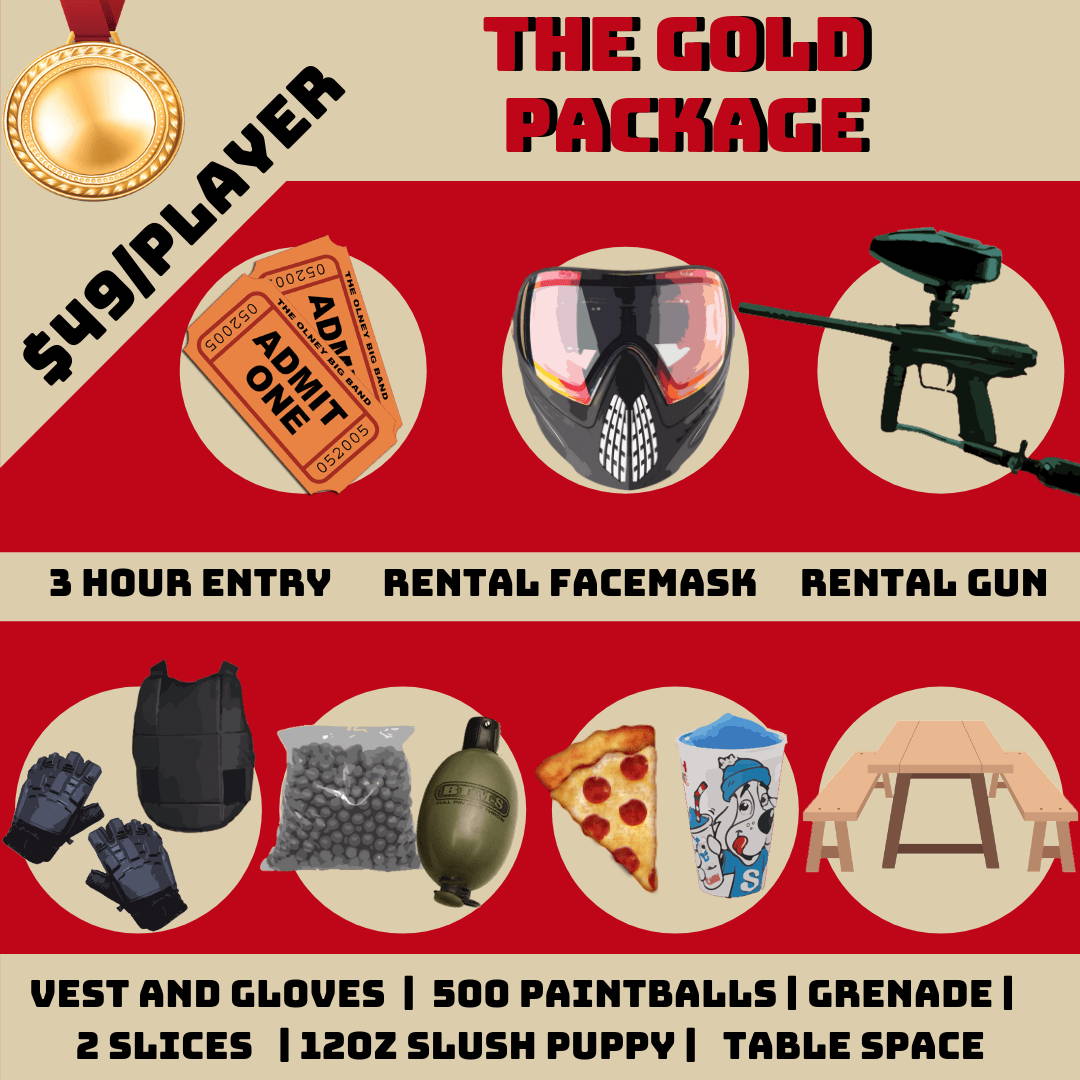 Want To Upgrade to Private Games?
We offer the option to book a "Private Party" to groups who purchase a bronze/silver/gold package with 10 or more players. To book a private group you must do so at the original time of booking and the additional fee to do so is $99. To learn more about the difference between private parties and public parties simply click here.
Too often, corporate team building has become a time for employees to compete as an individual (e.g., go-carts) or to just socialize (e.g., visit a brewery), rather than a time to experience growth as a group.
Bring your employees to our great indoor climate-controlled facility for an activity that will:
Build your employees into a more close-knit team,

Help your employees communicate better with each other, and

Ensure your employees have a blast!
At San Diego Paintball Park, our customer service team will introduce your employees to the fun, camaraderie, and strategy of low-impact paintball. SDPP brought low-impact paintball to California and we are the experts at using it for team building.
Let us WOW you with the benefits of playing at our facility:
Low-impact paintball means employees of all ages and genders will have fun because they don't have to worry about getting hurt and can just have fun!

An indoor arena means the event will never be postponed for weather.

Our Kearny Mesa location means the event is likely within 30 minutes of your office.

Playing at SDPP means that all aspects of the activity are taken care of by our staff.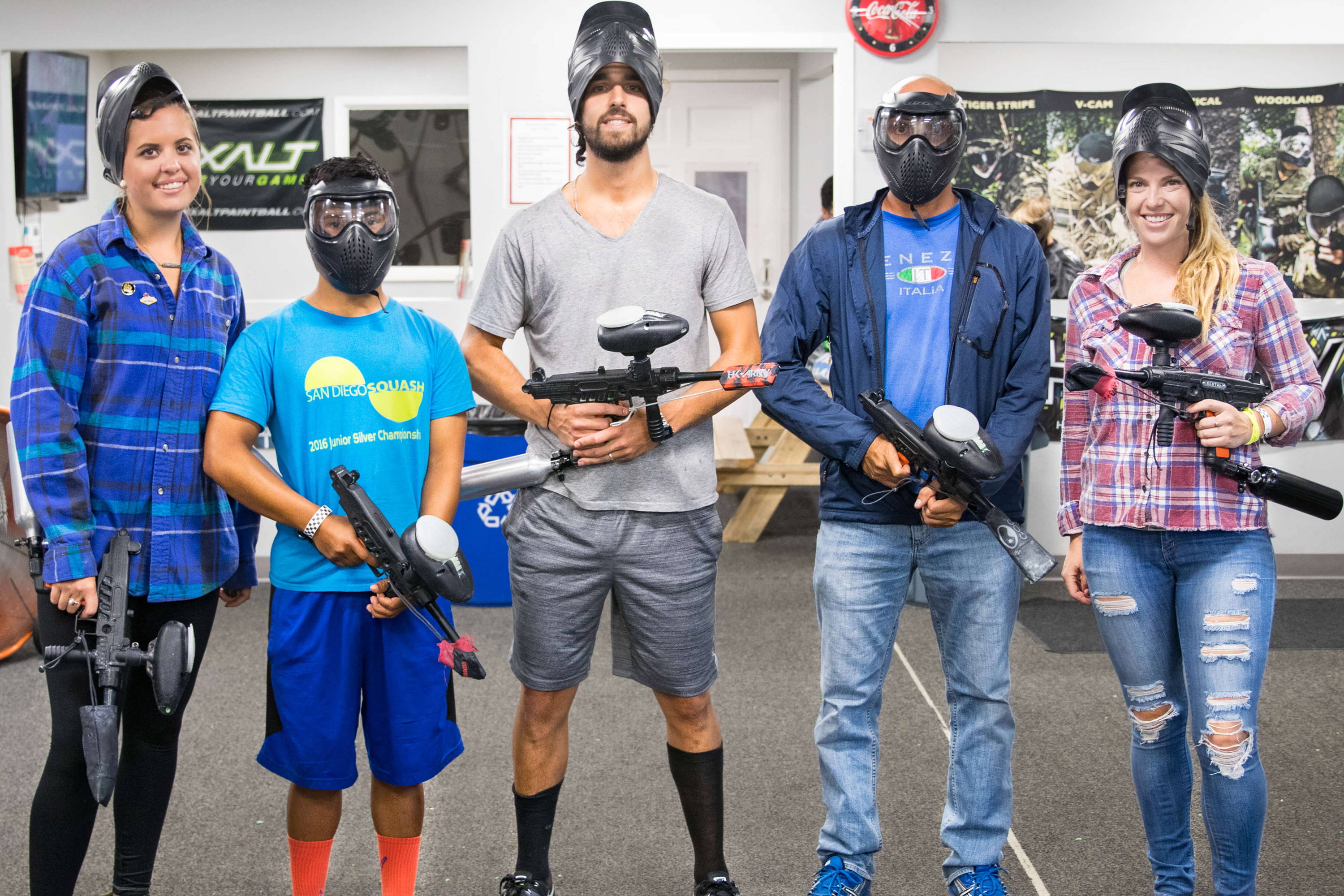 Sample paintball games we use for team building exercises
Elimination – This is generally the first game because the rules are simple, yet it gives each team a common goal and challenges their ability to communicate. Players are aligned into two teams and try to eliminate every player on the opposing team. This simple game eases players out of their comfort zone to participate.
Capture the Flag – This is the most-requested game. A flag is in the center of the field and the goal is for the team to help one another make their way to the flag, pick it up, and return it to the starting gate. Two teams use teamwork and develop strategies to achieve a shared purpose. Players who are shot have the opportunity to return to the game.
Protect the President – This game has more complexity which requires the team to delegate rolls and use more teamwork. Each team secretly selects a player to be the "president" who is to be protected at all costs by the "body guards." Team members generally move in pairs or triples to avoid giving away who is the president. A time constraint is used to keep the president moving forward through the field. Guards who are shot may visit the "medic area" and then return to the field.
Buzzer Beater – This time-sensitive game challenges each team to earn the most points in a set time period. Each team develops their own strategy to coordinate moving players forward to repeatedly press a buzzer button that is in the center of the field. Success in this game often requires good non-verbal communication on the field between players. Players who are shot have the opportunity to return to the game.
Infected – Trust is key to this popular team building game. It challenges every player to welcome new members on their team and to accept switching to a different team. As play progresses, a player who is hit becomes a member of the opposite team. Sometimes players change teams so often that it is only by seeing in what direction they are currently moving that you can tell what team a player is on.
Advantages over outdoor paintball fields in San Diego County:
We specialize in low-impact paintball which makes the game just as fun but less intimidating for your employees. Because we use smaller paintballs, if you are hit, it is significantly less painful than a standard paintball. Your group will enjoy the fact that they can shoot each other up without worrying about injury or hurting anyone's feelings. Standard paintball, although fun, can bring out the worst in some groups. It's always fun to shoot other players, but when you are the one getting "lit up" the fun can fade. With our lower impact paintballs there still is a sting to the hit, but it is much more bearable.
Our Kearny Mesa facility is centrally located just off the 163 freeway, so it is likely within 15-30 minutes of your business. Because you won't spend all day driving to and from a remote outdoor paintball location, you'll have more time for the actual team building activities. Click HERE for custom directions.
Our indoor arena is unaffected by the weather, so you don't have to worry about rain or heat ruining your event. The playing space is surrounded by large bay doors that are opened to provide a pleasant cross-breeze during games. Games are played on artificial turf, in well-lit fields, and with pro-style bunkers of various shapes.
Check out our discounted group rates for any size event and check out the FAQ page for general information.
If you would like to include food at the event, see our Food Options page to see our guidelines and to see how we can arrange for food from a local small business that creates delicious fresh items for our customers.
Call us today to discuss how our experienced staff can facilitate a series of fun team-oriented games organized just for your group.