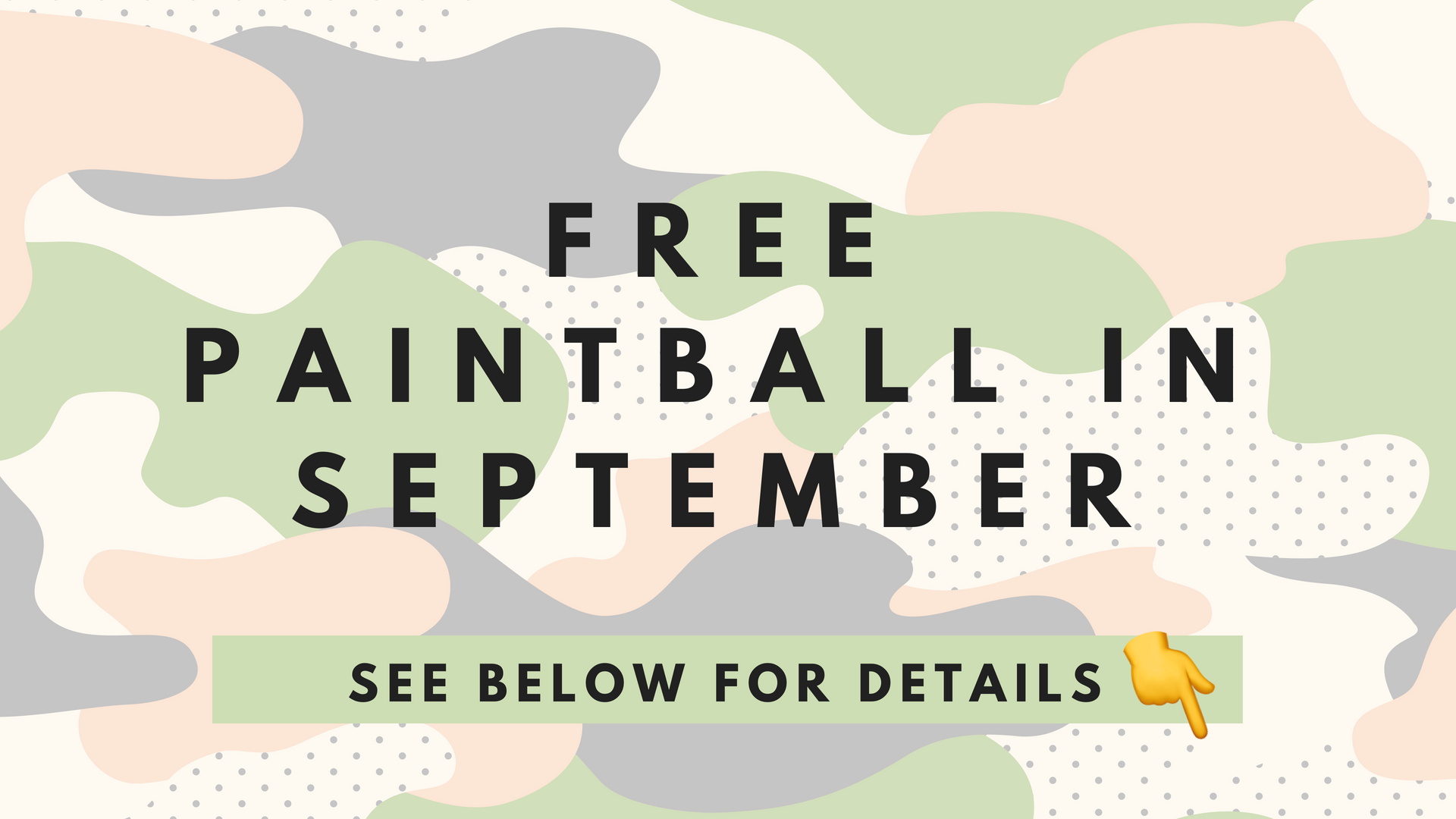 Our Free paintball sessions in September are offered Monday-Friday and include the following for all attendees:
🎟️Free Entry to our Indoor Paintball Park Games
🔫Free Rental Mask, Free Rental Paintball Marker
⏰The Entry Pass Is Valid Up to 3 Hours

Each Player Required to Purchase 100 Paintballs Each for $10 During Check In
How Do I Claim This Offer?
All you need to do is show up! Our Check In Times M-F are anytime between 2PM and 6PM Pacific Standard Time. Please note we don't accept any players past the 6PM cutoff time.
Really? What's The Catch?🤔
Let's be honest... Our weekdays during the back to school season slow down a decent amount. So the park get's a little lonely 😥. We throw out specials like these to give you an unforgettable deal to come in and have a blast at our expense! 🤯
Be sure to take advantage of this offer to have a killer time during the work/school week without making your wallet upset. Summer was hard enough on it already 💸💸.
There Must Be Some Restrictions...
Your absoultely right! Whenever a deal this good comes out there will always be some customers who want to take it to the next level. So let's be clear about some specifics regarding this September promotion.
1- All players must check-in physically at the front desk between 2PM and 6PM PST.
2- Limit one entry per day per player. Promotional value is non-transferable.
3- Each player required to purchase minimum of 100 paintballs for $10.
4- Promotion is strictly provided for play time and not for any use of our staging areas for viewership or party activities.
5- There are no outside paintballs or equipment allowed during this promotion.
6- All players must abide by park rules set forth during the initial safety brief.
7- All players must provide proof of a social media "Check-In" or post regarding the special to receive their promotional value.
8- All players must fully complete a waiver electronically via www.sdpaintball.com
9- Minors must have a parent or guardian present at ALL TIMES.
10- SD Paintball is a family oriented business and will not tolerate foul language or aggressive play.
If you wish to get more details on specifics of the event then just give us a call at 858-410-0037. We are more than happy to answer your questions and assist you.