About Us
Learn More About The Team and Our Goals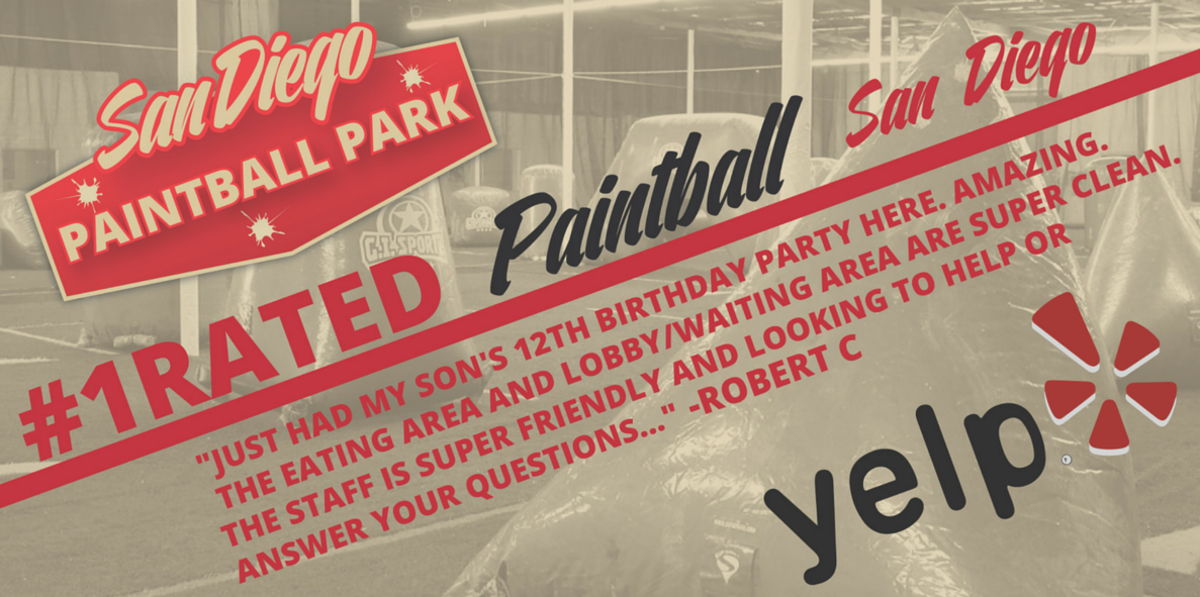 Since 2013, we have led the effort to GROW the game of paintball by offering a first class experience for all to enjoy.
About San Diego Paintball Park.
Thanks for visiting San Diego Paintball Park. Our goal is to provide our customers with the SAFEST and most FUN experience possible. Since 1999 paintball has been an integral part of my life. As a casual player, tournament player, and store manager, I have made many friends through the sport of paintball. My personal goal with this park is to foster friendships and teamwork among players in a fun atmosphere.
For The Parents: Having a child playing paintball may seem scary. Let me assure you of the safeness of the game. Paintball is a game enjoyed by more than 15 million people around the world and it is growing year-over-year. Most people already participate in a sport that is less "safe" than paintball – like football, basketball or even fishing. Industry safety standards like paintball masks, barrel plugs, and limits on paintball gun velocities help prevent injuries. The fact is that less than 1 person out of every 4,000 who play paintball will visit the doctor for a paintball-related injury. This includes things like ankle sprains or scratches from falling in the woods, not just injuries directly related to paintballs. On the other hand, 1 in 33 people who play football will visit the hospital each year. Our staff enforces industry standard safety rules to ensure that every player has the safest experience possible. Also, we specialize in low-impact 50 caliber paintball play to decrease the impact to players. While we do offer higher impact paintball to all customers (over 10), we recommend 50 caliber for young children as it has a 75% lower impact on the player.
For The Players: There is nothing better to me than to see the players having a great time, so let us know if there is anything we can do to pump up the FUN! I appreciate all the players who support not only our field but the sport of paintball in general. It is because of players like you that our staff is able to have the indescribable experience of doing what we love every day. If you ever have a question, concern, or just need advice from another player, feel free to approach me or any of my team members at any time. Until then, see you on the field!
Bryan Clark, Owner/Operator
"Everyone there is so very nice, helpful and friendly! The environment is almost like a family setting. I also liked that employees take the time to get to know you and not only remember you as a customer but as an individual as well. We will be back soon with more guests…
The very definition of customer service"
— Trisha S, San Diego CA


What We've Achieved
#1 Yelp Rated paintball park in San Diego

#1 Most Frequented indoor park on the West Coast

THE premier indoor facility in San Diego

Specialize in low-impact paintball

Defenders of the "newbs". We help those who are new to the game!

Locally owned and operated

Tried and true veteran staff

We help raise funds for many local community groups, charities, schools, and non-profits!